Stove's Kitchen Surpasses One Million Followers on YouTube
Team RAR's very own Stove AKA Stove's Kitchen officially surpassed one million subscribers on Youtube this past Wednesday, February 26, 2020! Stove originally joined Team RAR back in 2017 as an editor for Carter Sharer's Channel and eventually began producing dynamic challenge style videos on his own channel in October of 2018, steadily growing his follower base to 100,000 in May 2019 and 500,000 in August 2019. His popular videos include: Fortnite in Real Life Challenge (1.7M), Last to Get Caught at Lizzy's New House (2.4M), and 24 Hour Challenge in New Car (3.4M).
With an Undergraduate degree in Mathematics from Indiana University and a Master's in Actuarial Science from Ball State, Stove left the corporate life of being an actuary to pursue his passion in video editing in 2016. Eventually meeting Carter and Liz via Upwork. Impressed with his work as an editor, the pair brough Stove on full-time, producing videos while living in Virginia.
Stove makes frequent appearances in the videos of other Team RAR members including Carter Sharer, Lizzy Capri, and Ryan Prunty. He is unmistakable with his signature Louis Vuitton headband and electric "Stove Blue" colored hair.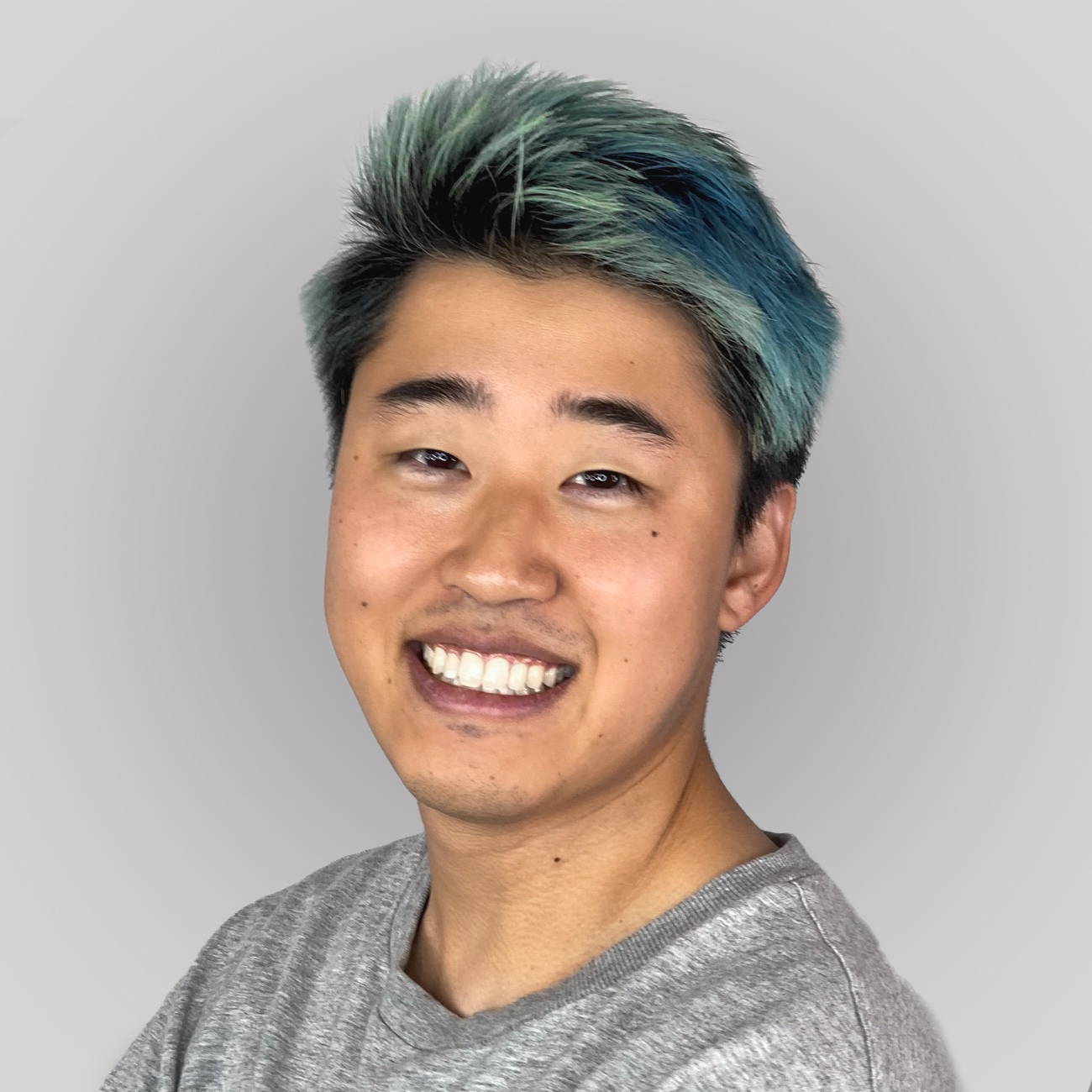 ---
How does it feel to reach this 1 Million Subscriber Milestone?
Stove: Honestly it still feels surreal that I have 1 million people who subscribed to me. My goal was to hit 100K by the end of 2019. And the fact I have surpassed it by 10 times is unbelievable! I am super thankful to all of the fans that have followed and joined me on this journey and couldn't have done it for my teammates at Team RAR.
What are you most excited about in the future?
Stove: I'm most excited about collaborating with more influencers in this space because after collabing with a handful of youtubers, I've realized it's fun making videos with all sorts of people.
What are your goals with the channel?
Stove: My goal is to keep growing of course but also to explore different areas. I'm particularly excited about diving into more content with food and art, definitely want to experiment with the intersection of different genres and niches.
What advice would you give to creatives aspiring to produce content on Youtube and social media?
Stove: I would say to not be discouraged by views, but to just keep grinding and producing videos you love. Consistency is key and just regularly put stuff out for others to see, you'll learn what works and doesn't work. Over time, people will eventually recognize the hard work and passion you put into your videos.
---